China has donated medical supplies to Ghana and seventeen (17) other African countries battling the novel coronavirus pandemic.
Chinese Ambassador to Ghana, Shi Ti Wang said the supplies are to augment the existing stock of medical supplies of affected countries and promised to share China's experience in dealing with the pandemic in Africa and the world.
The PPE for Ghana include 3,000 N95 face masks used by health workers; 10,000 protective face masks for mass usage; 2,500 medical protective suits; 2,500 medical goggles; 10,000 single-use gloves; 10,000 disposable shoe covers and 800 infrared thermometers.
The items are part of 60 tonnes of materials that have been donated to Ghana and 17 other African countries for the fight against the disease.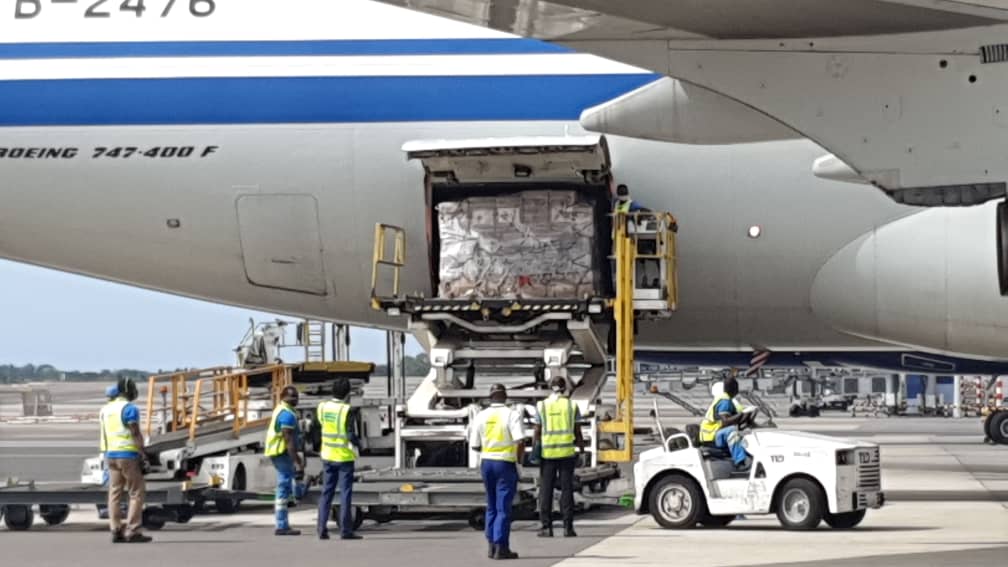 The items, which arrived at the Kotoka International Airport onboard a chartered Chinese aircraft, would be distributed from Ghana to the other African countries with the support of the World Food programme (WFP) Ghana office.
The other African countries are Nigeria, Senegal, Gabon, Sierra Leone, Guinea, Guinea-Bissau, Cote d'Ivoire, the Gambia, Liberia and Mali.
The rest are Burkina Faso, Equatorial Guinea, Togo, Benin, Republic of Congo, Cape Verde, and Sao Tome and Principe.