The Ministry of Food and Agriculture says it will collaborate with Civil Society Organisations, CSOs and Development Partners to draw attention to the positive gains the country can derive if grassroot organisations of forest and farm producers are supported.
This, the Ministry says will enable them to play a pivotal role in the promotion of food security, diversified sources of income for small holder farmers and climate-resilient landscapes.
Launching the Ghana Federation of Forest and Farm Producers, GHAFFAP in Accra,  the Deputy Minister of Food and Agriculture, George Oduro, announced that the Ministry will no longer tolerate the situation where resources meant to support farmers are wasted on capacity building.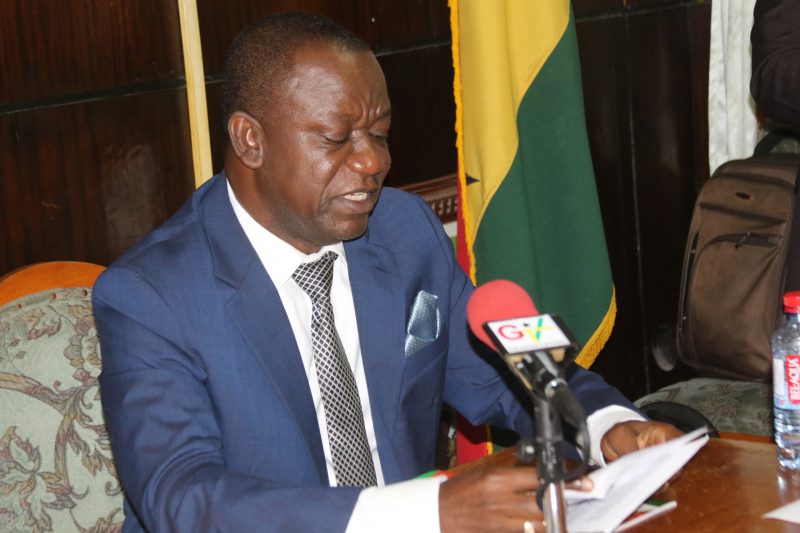 The Deputy Minister of Food and Agriculture in charge of Crops, George Oduro who shared some ideas on building inclusive communities, climate resilience and poverty alleviation, touched on government's commitment to addressing the effects of climate change.
Mr. Oduro lauded GHAFFAP especially in the area of supporting women and youth in agriculture.
The President of the Peasant Farmers Association of Ghana, Mohammed Abdul Rahman, called for unity among the members of GHAFFAP so that with one voice they can achieve their set objectives and also influence national policies in agriculture.
The Ghana Federation of Forest and Farm Producers, GHAFFAP, is an umbrella body for Forest and Farm Producer Organisations drawn from the three ecological zones of the country. They are the Savannah, the Transition and the Forest.