The Minister of Lands and Natural Resources Kwaku Asomah Cheremeh has directed that the ban on Rosewood harvesting, transport, processing and export announced in March last year remains in force indefinitely.
The Minister has therefore further asked the Forestry Directorate of the Ministry to liaise closely with the Forestry Commission to develop modalities to enhance the monitoring mechanism within areas Rosewood is harvested.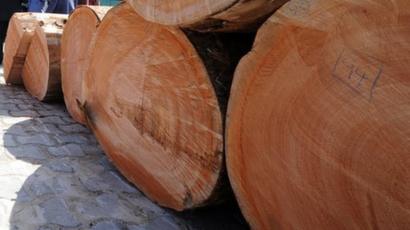 The Metropolitan, Municipal, and District Assemblies (MMDAs) are directed to collaborate with other relevant state agencies to ensure that Rosewood is not transported through any routes from the districts.
The sector minister stated this in Accra.
He said as an interim measure, all lying logs of Rosewood would be evacuated to central locations across the hotspots and auctioned to the public for value-added processing.
Mr Asomah Cheremeh said to enhance the general outlook of the Rosewood trade, all interested parties including the local and international media should focus on the consumer countries, largely China and Vietnam, which import illegal timber from Ghana.