Footy.com, an online store for all sports gears has ranked the 2019/2020 home kit for Accra based team Accra Hearts of Oak as the best team jersey in all of Africa. Footy also went on to describe how fascinating and awesome the crest and name of the football club was saying…
"I really wish I was cool enough to pull this off. It's just fantastic.
The dazzling geometric shapes and vibrant colours are just all kinds of fun, reminding me of just how little I've grown up in the past 25 years: I'm still very easily distracted by colourful patterns. The double-diamond sleeve cuffs have also got me completely smitten, while even the name of the club and its crest are absolutely awesome.
This is packed with colour, character and more than its fair share of confidence. If only more football shirts could be so brave."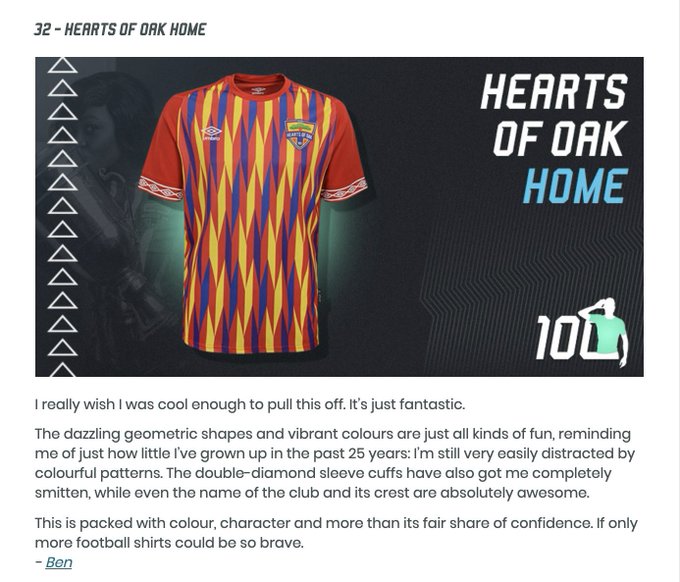 The Phobians as they are affectionately called by fans and the masses all over Ghana and Africa can boast of rubbing shoulders with big teams and National teams to battle it out for such a prestigious position as this.
Accra Hearts of Oak signed a long term kit deal with UK sportswear brand, UMBRO  on the 12th of November 2018.