Federer is now 75-9 at Basel having won his last 24 matches at the event with this victory secured his fourth title of the season.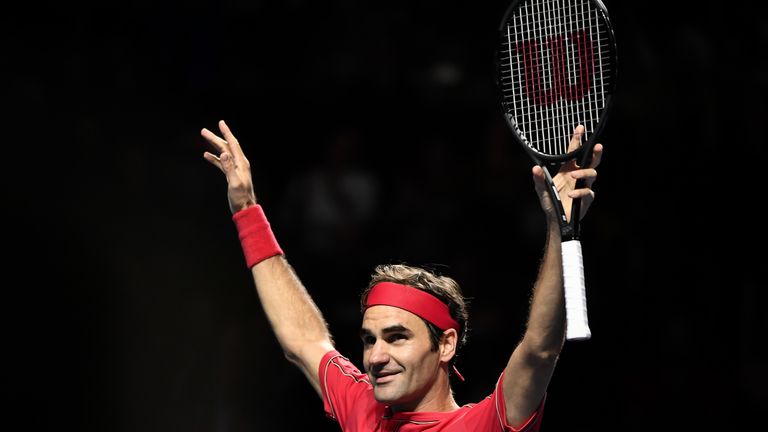 Federer demolished the 20-year-old, who was not born when the Swiss great turned professional and first played at Basel in 1998, winning 6-2 6-2.
"It was fast but very nice. I think I played a great match. It was a tough opener, in the beginning, the first five games, we had some great rallies. I never looked back," Federer said.
"I was great on the offence, made very few unforced errors and came up with the big shots and served well when I had to.
"I thought Alex played a great tournament as well, and I think we both can be very happy. But what a moment for me to win my 10th here in my hometown of Basel."
He converted four of 10 break points and did not drop serve to wrap up the match in 68 minutes for his fourth title of the year after wins in Dubai, Miami and Halle.
With his 103rd career title, Federer has now closed to within six ATP tournament wins of all-time leader Jimmy Connors, who holds the record with 109.
"I was really hoping that Roger was going to get sick of winning here and give someone else a chance," De Minaur said during the trophy ceremony. "Too good again, that was amazing."