One person has died after the roof of a huge stadium in the Russian city of St Petersburg collapsed while under reconstruction, officials say.
The SKK Peterburgsky, a sports and concert complex, collapsed on Friday afternoon and trapped one worker under the rubble.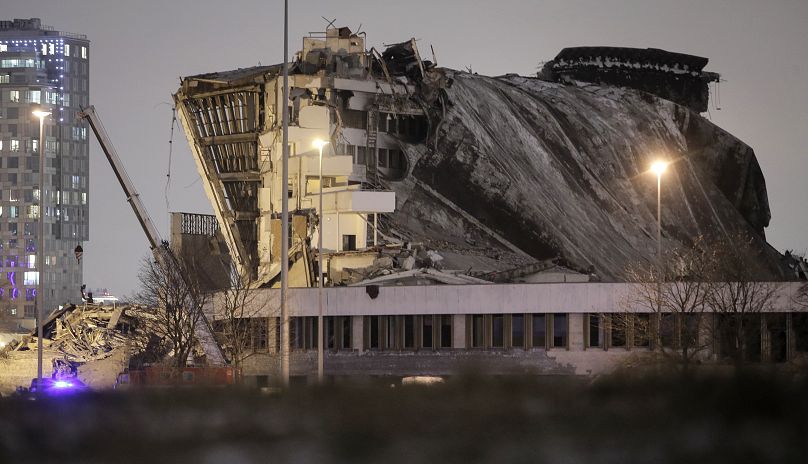 In a statement, Russia's emergency ministry in Saint Petersburg named the worker who fell as 29-year-old M. Kucherov.
It said he had been attached to a safety cable, which broke during the incident.
He "carried out gas cutting work, in preparation for the planned demolition of the dome of the building," the statement said.